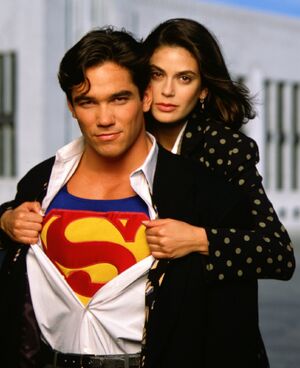 New pages
Welcome to the FoLCdom Wiki
Welcome to the FoLCdom Wiki- a Wiki by, for, and about the fandom for Lois and Clark: The New Adventures of Superman (and which anyone can edit). We'll be addressing canon, fanon, who's who, and what's what. Sound good? Okay, then, just hang your hat on the ficus over there, and let's roll!
FoLC stands for Friends of Lois and Clark. FoLCdom is by and large the group of fans of the ABC series who keep the 1993-97 series alive by participating in online activities such as reading/writing fanfic and producing multimedia items.
Contribute to this wiki
Edit
To write a new article, just enter the article title in the box below.
We Need:
Edit
FoLC Profile Pages (Add Yours Today!)
Author Pages (Who wrote what?)
Fanfic Pages (Summaries, Genres, and Trivia!)
List of Fandom Terminology (What's "WAFF"? Who's "Alt!Clark"?)
Fanon/Canon information (What's Ralph's last name? Is it really "Spagoda"?)
Information About The Show! (After all, when you get right down to it, it's why we're all here. :)
Community content is available under
CC-BY-SA
unless otherwise noted.